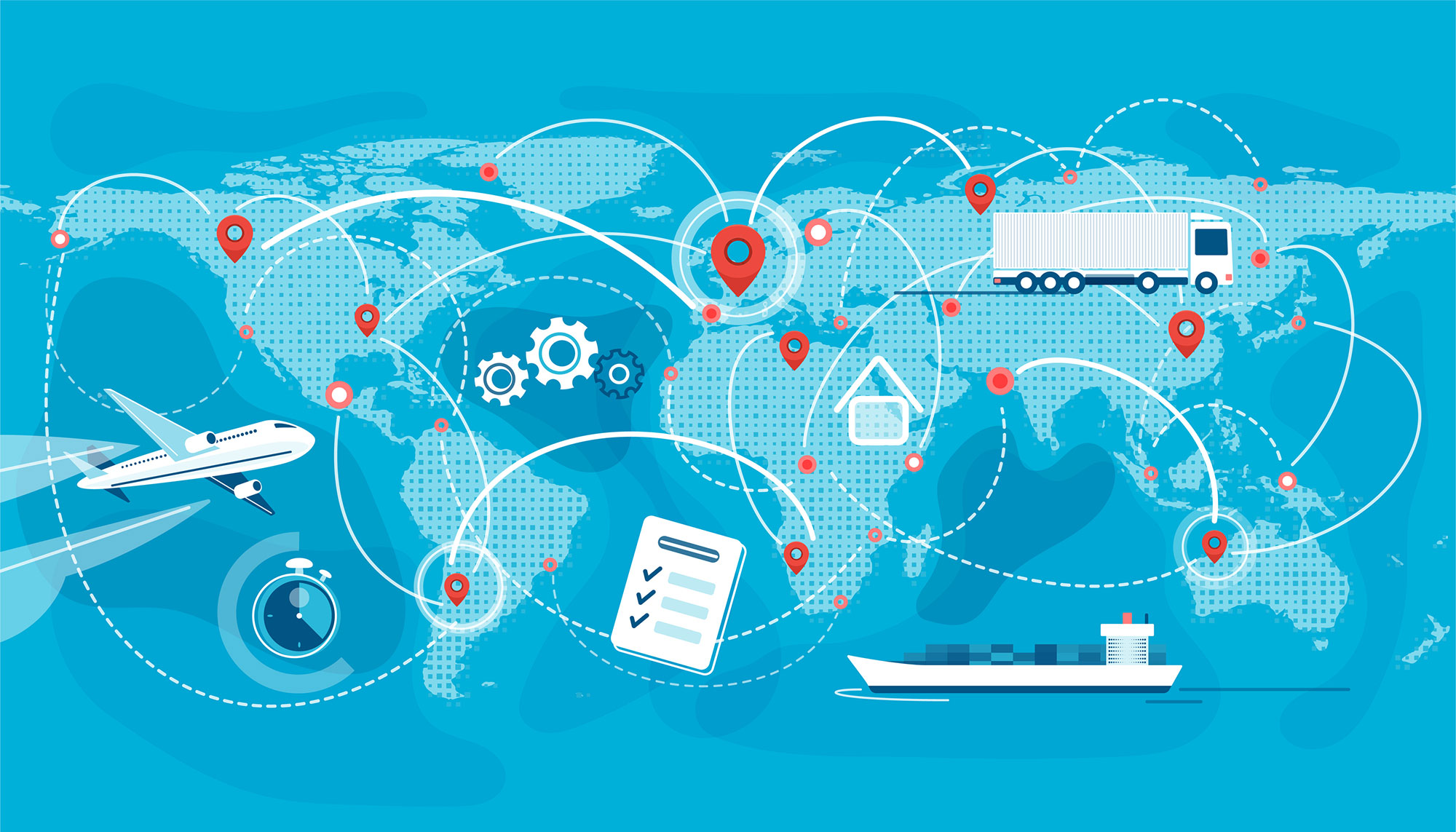 A blog by Steve Schellenberg
Are you tired of the promise of in-transit visibility delivered to you by way of a fancy dashboard that was supposed to be auto-populated with key and timely data from your supply chain?  Do you have the tools so that you could respond to risks or other anomalies in your logistics system?  Are you tired of seeing data that is late and presented in a manner that requires your customer service staff to spend more time, not less time, looking for the event or events that have impacted one or more of your shipments? Are you ready to acknowledge that despite the promise that if you spend money on the dashboard solution, you will not have greater access to visibility across the global network?
Alas, you are not alone.  Eric Johnson, Senior Editor for the Journal of Commerce, recently reported that 1.4 billion dollars has been invested on in-transit visibility solutions, but the data is neither complete, accurate or timely according to his interviews and inputs from shippers.    The dashboards "fall short on all three categories" according to Johnson's report.  (JOC May 26, 2023)
Although you have been told otherwise, true in-transit visibility cannot be delivered by way of data harvesting and auto-population on desktop computers.  There are too many data points and details that occur in the life/transit cycle of a container.  The actual physical movements by the multiple custodians are one thing to track and report, but the details about the financial documents and the actual paper/ electronic releases that occur at the stop/start points in the supply chain cannot be harvested from a gate, crane, or terminal reader.
So, what remains is a data set that, at best, gives you a place to start the chase to find out what events have occurred to delay or hold up in-transit shipments.  And still, your good customer service staff must spend countless hours trying to run down the culprits; the actual custodians, the document controllers, or each of the financial transactions that must occur before the next move can occur.  Each scenario is different, and each anomaly must also be connected to a security risk assessment. Presently, no amount of dashboard clutter can deliver a factual input as to the condition of the container or its contents.  Do you really know if anything has been added to the load or removed from the load during all the expected and unexpected stops and starts?
Since 9/11, after the launch of a DHS/TSA project called Operation Safe Commerce, there has been a quest to build some sort of device that could deliver both in-transit visibility and report on security.  In those days, it was thought that some version of an "On-Star" for a container could produce this data, or a version of a "smart-tag" could provide better visibility and proof of tampering.  But the technology and communication capabilities never matured into a scalable device that would produce near or real-time inputs and reports on the container location, status of the container's goods inside the box, evidence of tampering, and whether anything (drugs/people/explosives) was introduced in-transit.  Imagine the sigh of relief if CBP staff could know in advance which of the thousands of containers on a ship had already reported some sort of event or anomaly, delivering to them the "risk needle" in the haystack.
Such a device is now in development for production.  It is a scalable container security device with two-three years or more of battery life (based on the frequency of reports) that can report on location anywhere, globally in near or real time, report on security status, i.e., the box was opened, which triggered one of the many sensors (chemical or human detection) and a picture burst can be delivered at the time of the container breech.   No more looking for data and details on a dashboard, just a simple report to your phone app, on an event or activity that changes the risk profile of that box, that changes how you (and others) will react to that box or shipment, and a means to reduce the labor at inspection.  If the device indicates no issues, the green light can be left on with no FIS or other CBP investment.  Security and in-transit visibility can be delivered to you by way of the Bloodhound Tracking Device, https://bloodhoundtrackingdevice.com
Don't wait too long.  Once a major ocean carrier has ordered enough devices to support their fleet of containers (domestic or intermodal) the time to deploy with devices for your liner's customers will be a few years out.  That will leave you and your customers with a clear security and visibility disadvantage.
Just sayin',